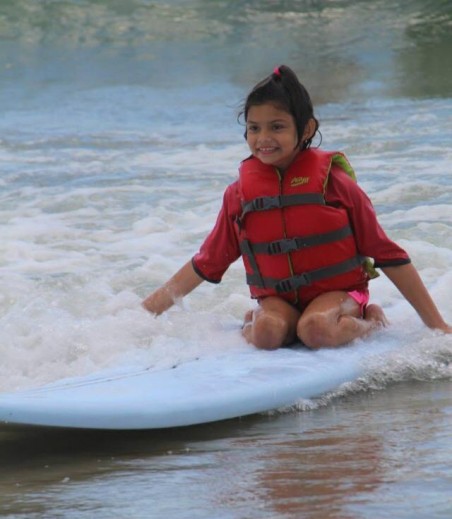 What do you get when you combine 25 years of experience working with special needs families, and first hand witnessing of the healing power of an ocean environment?
The answer is "Voyage Into Healing"! !
Voyage Into Healing's focus is to introduce families with special needs to the healing environment of the ocean through a relaxing day or overnight trips on a sailboat. At the same time, providing a much needed reprieve to the generally stressed parents from their 24/7 care giving roles, and to provide a nurturing and positive experience for all. On these sailing trips, that we will gift, we hope to have parents relax, children smile and all onboard feel the healing effects of being out on the water! !
We are currently refitting a 50' sailboat in Jacksonville, FL for just this purpose! While we refit, we are taking every opportunity to invite these families on-board for picnics and fun!
With the completion of several key upgrades in the near future, we will shift from picnics onboard to day-sail trips this spring, while we continue to work on the remaining items on our list.